Class of 2023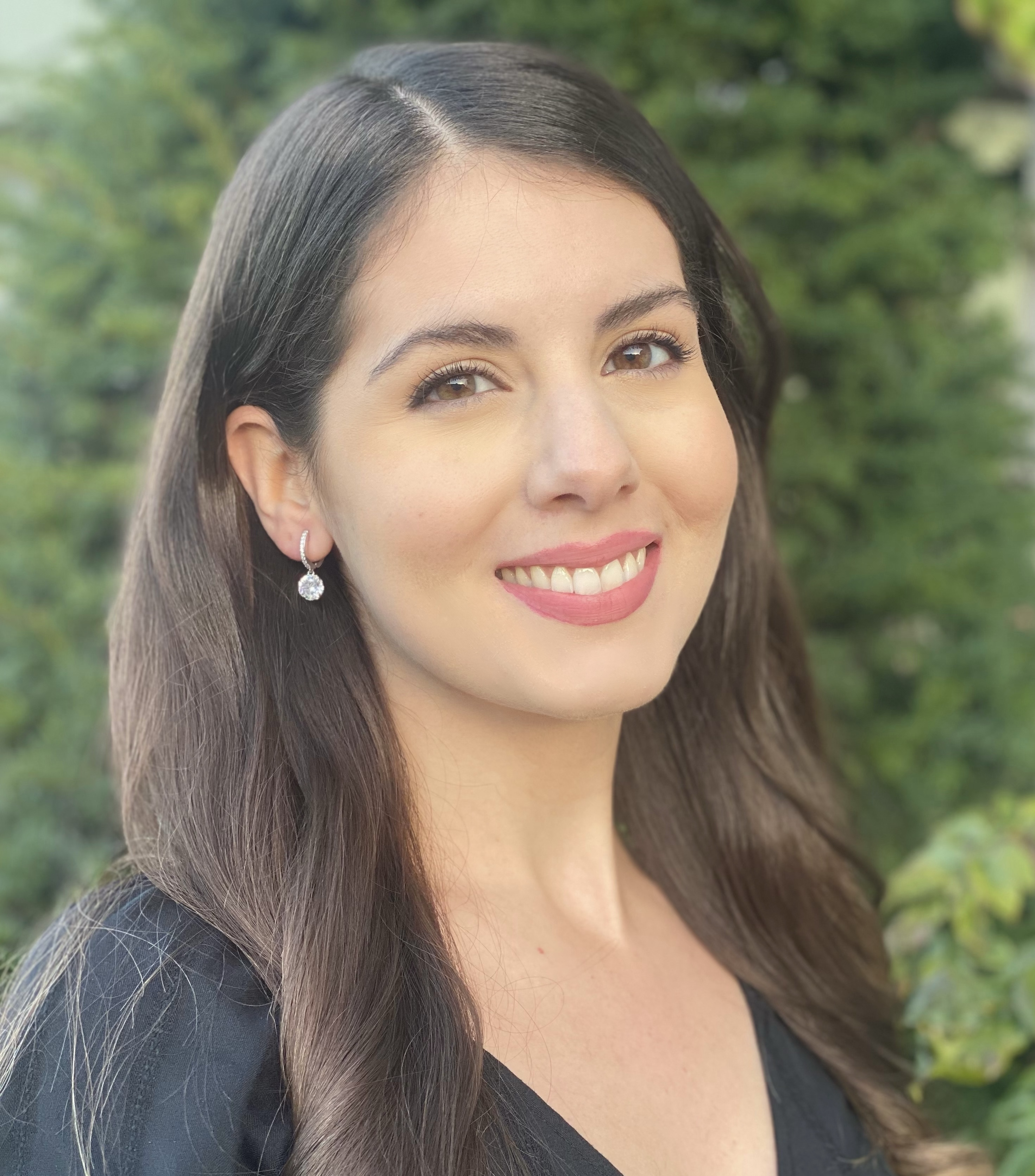 Laura Cardoso
Laura is from Vacaville, CA and graduated in 2019 from San Francisco State University with a bachelor's degree in Molecular Biology.  As an undergraduate, Laura gained research experience studying chemokine receptors in the setting of breast cancer.  After graduating, she worked as an outpatient medical scribe in addition to volunteering as a phone crisis counselor on the StarVista Suicide Hotline.  Laura gained exposure to genetic counseling by interning at UCSF's Cancer Genetics Center, where she was able to shadow genetic counseling sessions and help genetic counselors with various clerical tasks.  In her free time, Laura enjoys reading, relaxing by the ocean, and trying new foods.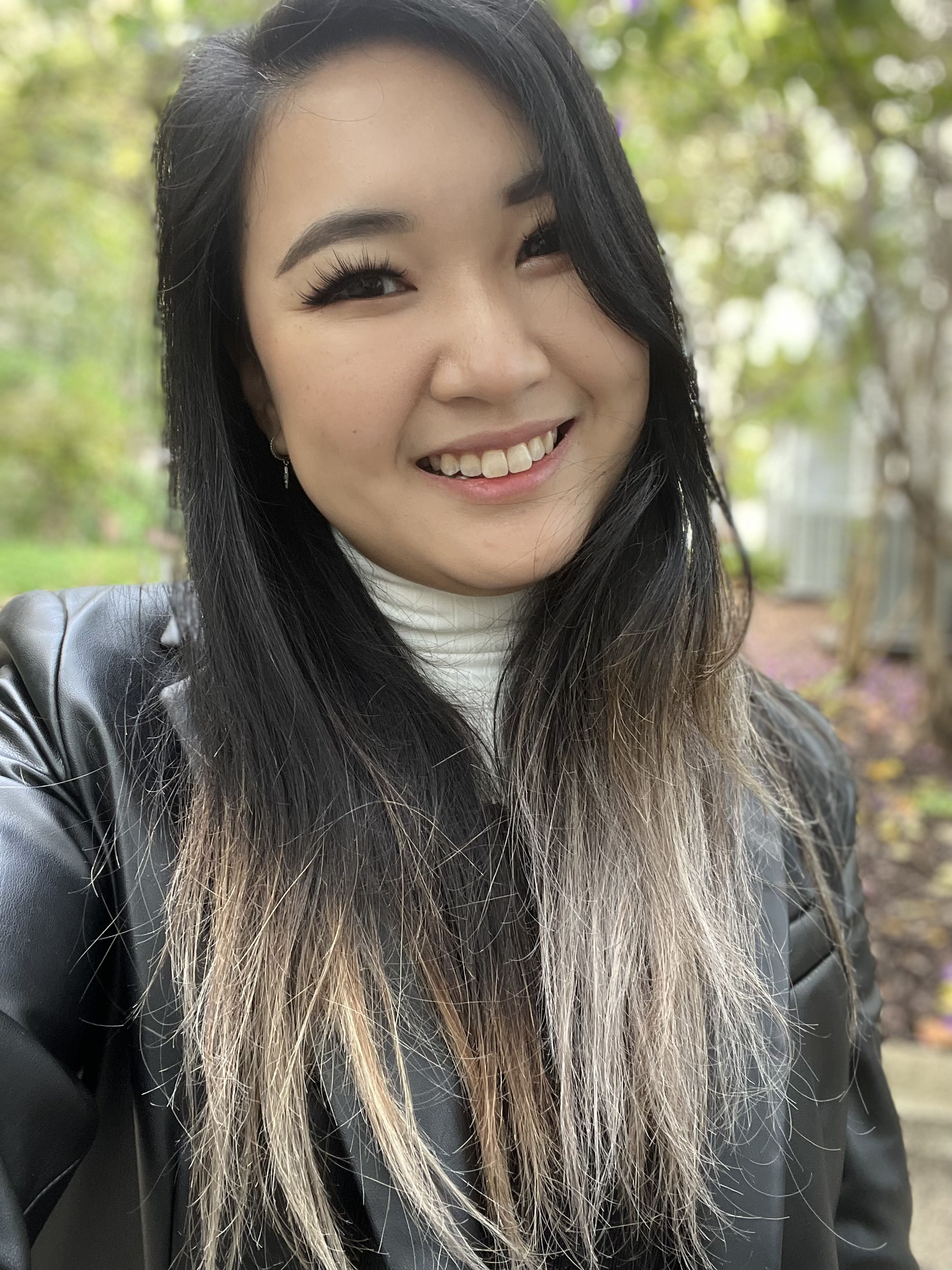 Merissa Chen
Merissa is from Fremont, California and graduated from University of Miami with a major in Biochemistry & Molecular Biology and a minor in Classics.  After graduation she worked as a Research Associate at the Kampmann Lab at UCSF using CRISPR technology to investigate cellular mechanisms behind various diseases such as SARS-CoV-2, Parkinson's, and multiple myeloma.  Her 1 year old mini Australian Shepard, Luna, takes up most of her free time, but when Luna's asleep she enjoys reading, cooking, paddle boarding, trying new restaurants, and journaling.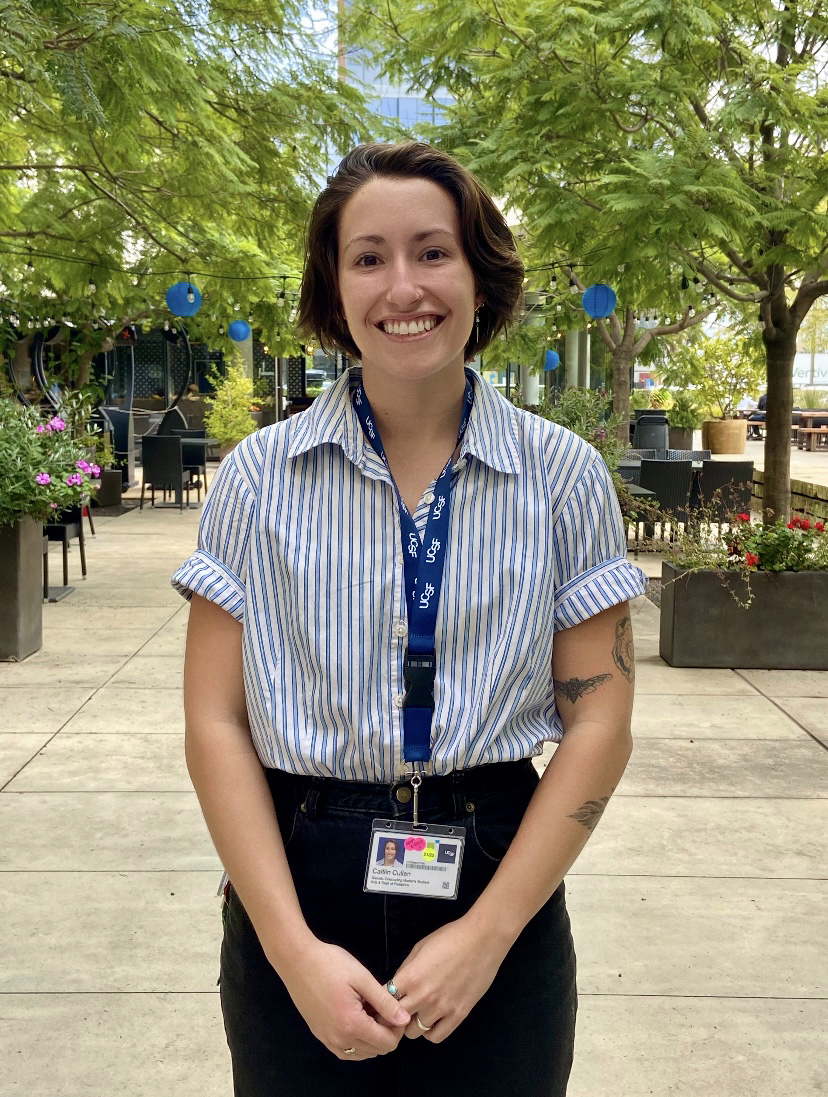 Caitlin Cullen
Caitlin is from Shrewsbury, MA and graduated from UMass Amherst with an individualized BS in Genetic Counseling, minoring in Women, Gender, and Sexuality Studies.  Caitlin interned for AbbVie Biotech researching immunology and pharmacokinetics while at UMass, and worked with recombinant chromosomes in Dr. Markstein's Drosophila Cancer Genetics lab.  After graduating, they trained as an abortion doula and began as a medical assistant for Planned Parenthood, currently seeing patients via telehealth.  She also interned with Empty Arms Bereavement to support community members experiencing pregnancy loss.  Caitlin is queer & non-binary and is an avid rock climber, roller-skater, and reproductive justice advocate.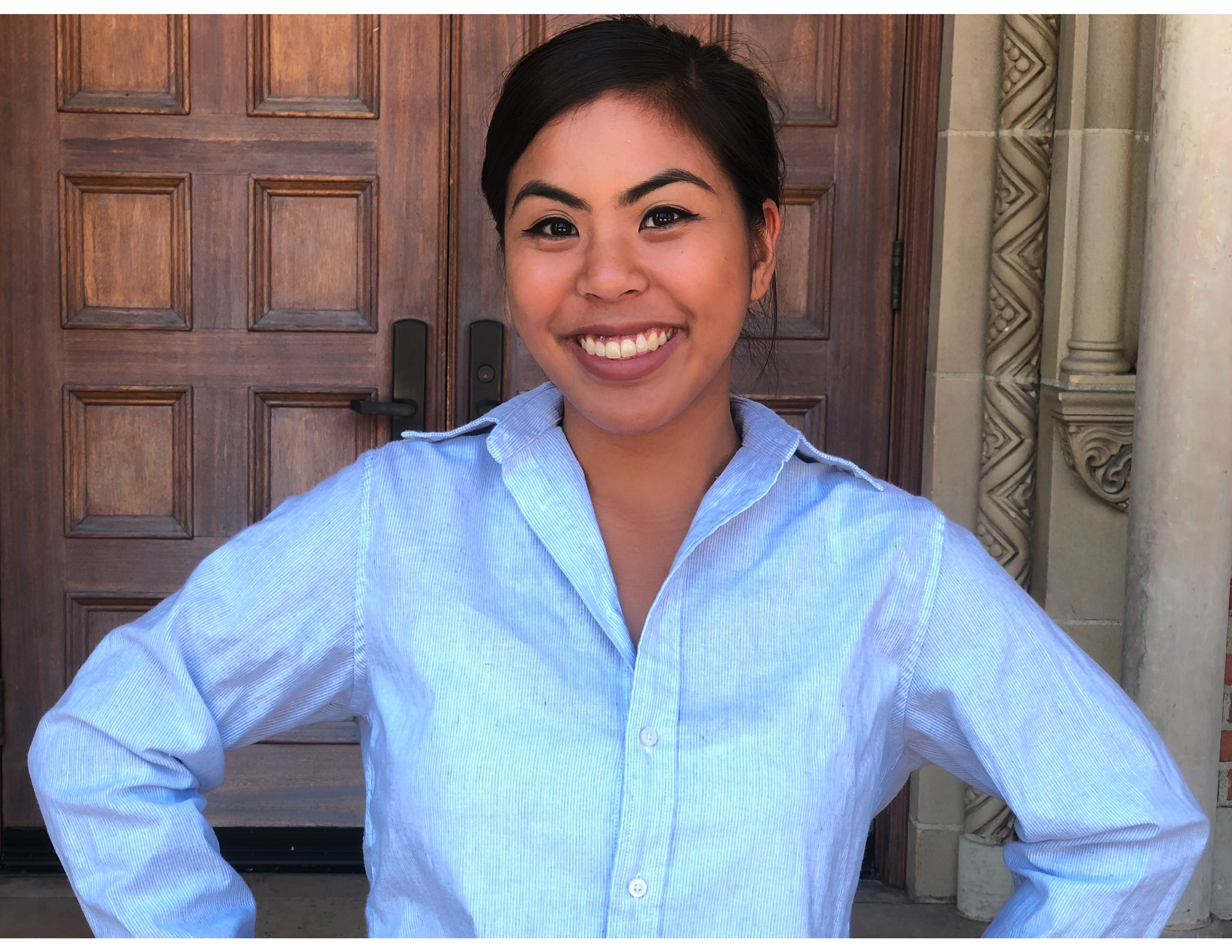 Brittany-Ann Delacruz
Brittany-Ann is a Bay Area native.  She received her bachelor's degree from UCLA in Human Biology & Society.  In undergrad, she worked with underrepresented communities to provide free health care services and promote higher education.  Before starting graduate school, she was able to partner with patients during their fertility journey as a Clinical Patient Navigator at Spring.  It was through this experience where she knew genetic counseling was the career for her. She enjoys trying new foods, being outdoors, and spending time with her family.
Eva Ferino
A San Francisco native, Eva graduated from UC Davis in 2018 with a B.S. in Animal Science.  While there, she first gained exposure to the world of genetics through part-time work at the Genome Center.  After graduation, Eva worked at the UC Davis MIND Institute as a research coordinator in the Department of Neurology before taking on a clinical trial specialist role at a Bay Area biotechnology company.  When she's not busy with school, Eva enjoys reading, playing board games, and going for walks on the beach.  She is bilingual in English and French, and proficient in Spanish.
Aleasha Jhanjar
Aleasha is an alumna of the University of California, Davis, where she majored in Psychology.  As an undergraduate, she served as president of the Genetic Counseling Club at UC Davis, organizing events with genetic counselors as well as staying involved with the Davis community through outreach and fundraising.  Before coming to UCSF, she worked from home in Bakersfield, California in a population genetics lab. In her free time, you can find Aleasha watching foreign dramas, trying out new teas, and exploring San Francisco's restaurants and neighborhoods.  One interesting fact is that she has an identical twin sister. She is fluent in English with some basic Spanish knowledge.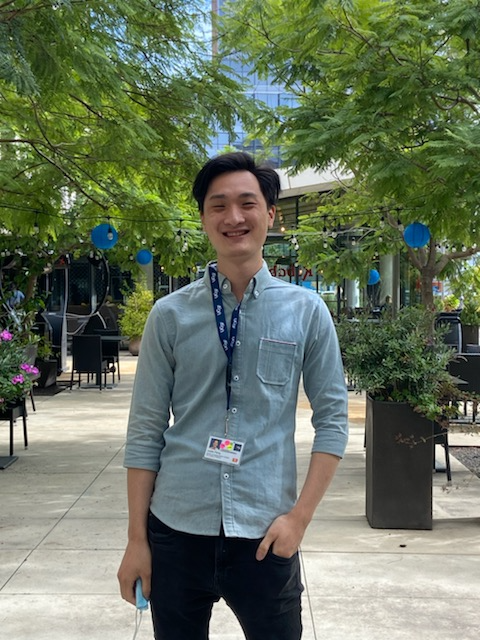 Justin Peng
Justin is from Kobe, Japan, and earned his BS in microbial biology from UC Berkeley in 2017.  After graduating, Justin has worked with cancer in mouse models at UCSF and researched on spindle assembly and replication using Xenopus models at UC Berkeley.  Justin has also volunteered at Crisis Text Line and the 7 Long Orthopedic Recovery Unit in UCSF.  In his spare time, Justin enjoys playing music (stay tuned for an upcoming EP), watching horror movies, exercising, and playing video games with friends.  Justin is fluent in Japanese, and conversational in Mandarin Chinese.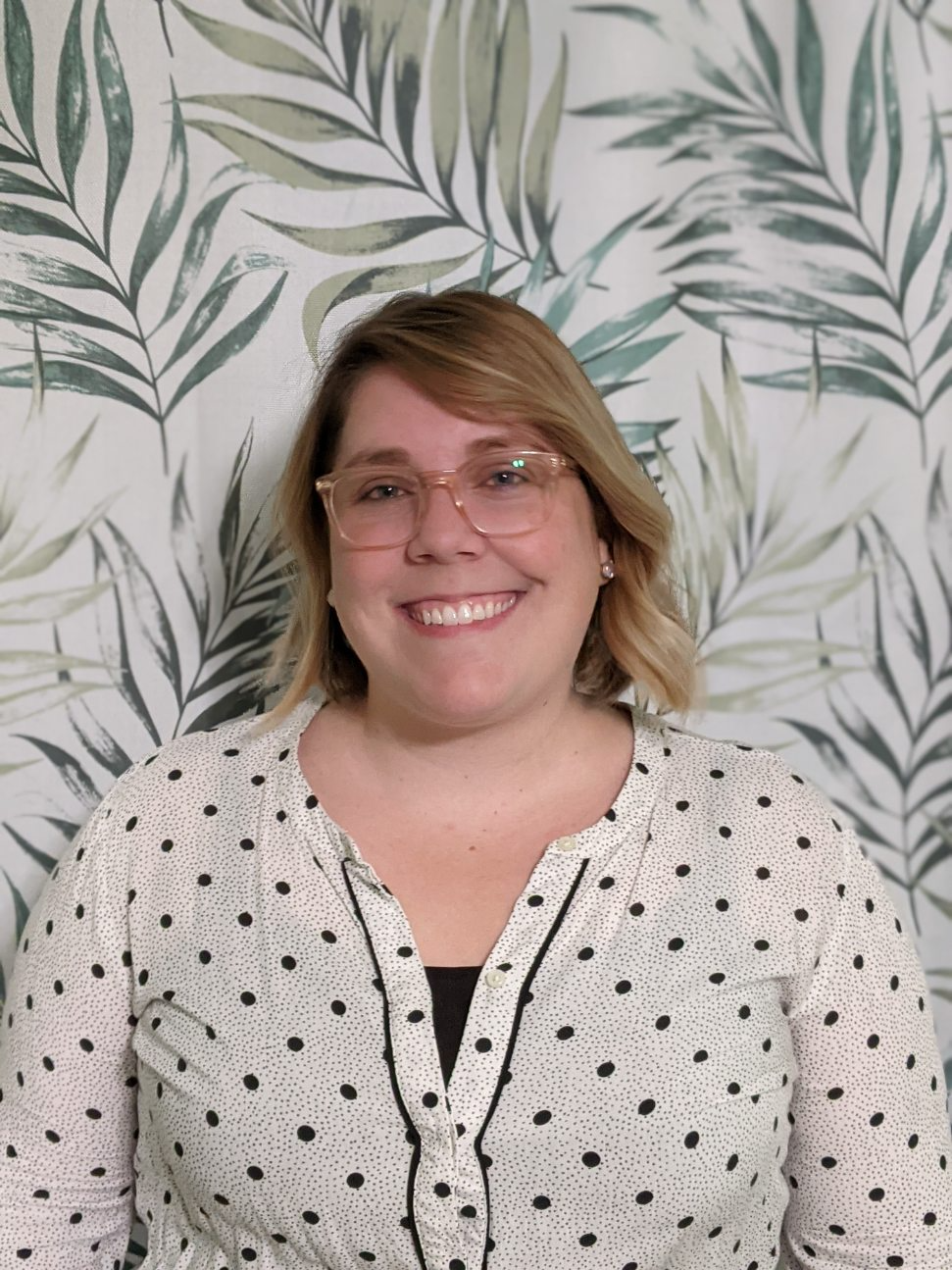 Lynsey Rodriguez
Lynsey is originally from San Francisco's East Bay and attended college at California State University Fresno where she earned a B.S. in Biology.  She has been living in Fresno, CA for the past dozen years and developed a love and passion for the Central Valley.  Prior to the UCSF GC Program, she held several jobs with the County of Fresno and most recently, had been working as a property tax appraiser in the Assessor's Office.  In her spare time, Lynsey enjoys cooking for anyone who's hungry and trying new recipes. Lynsey is conversant in Spanish.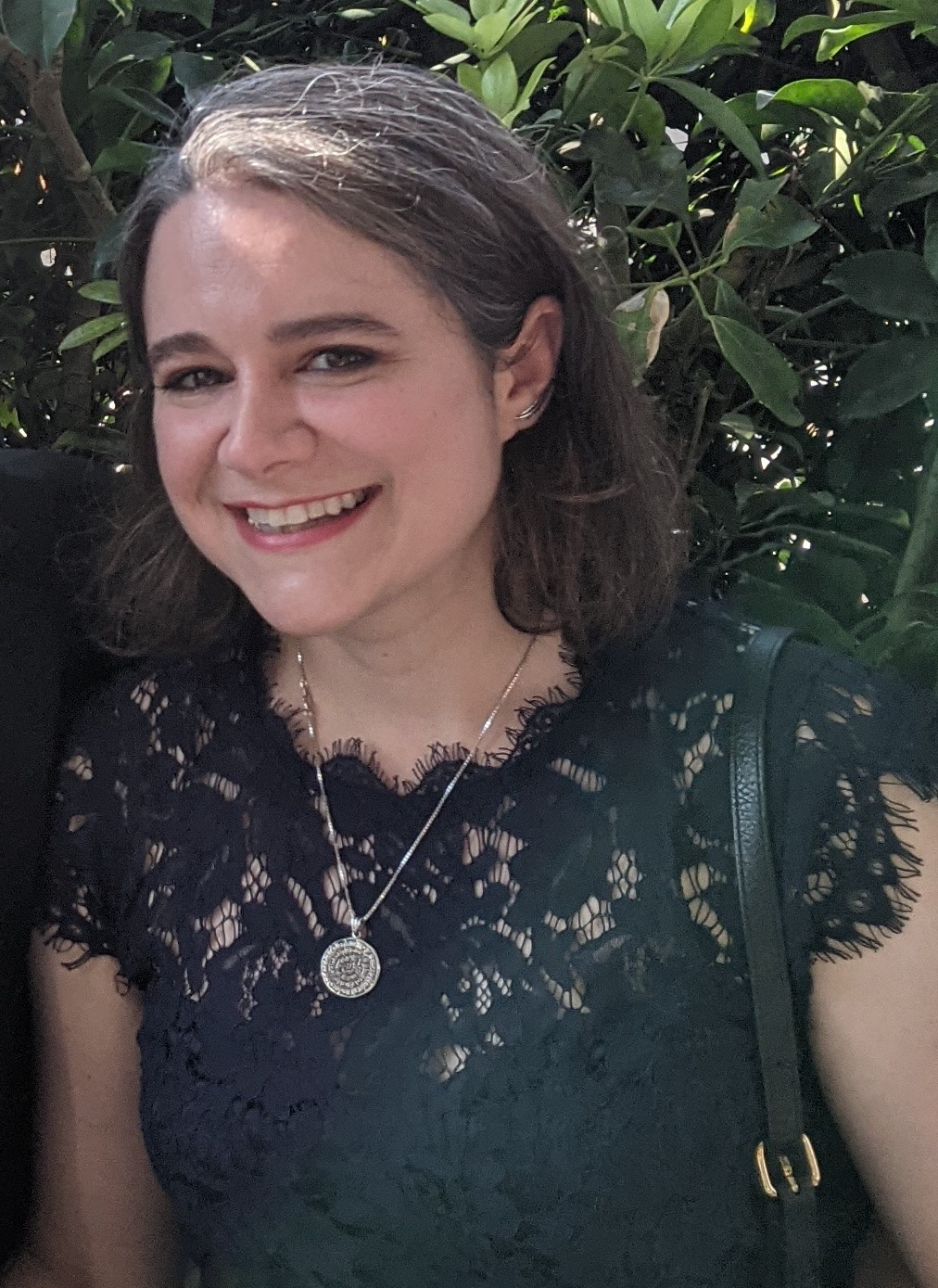 Stanze Quezada
Stanze graduated from Virginia Tech in 2010 with a bachelor's degree in Human Nutrition, Foods, and Exercise.  After college, she was a Teach For America corps member and completed graduate work at Johns Hopkins University to receive her teaching certification.  She then worked in operations at KIPP Bay Area Schools, where she managed a portfolio of schools in the Bay Area.  Prior to joining UCSF, she worked as an Associate Program Officer at the S. D. Bechtel, Jr. Foundation supporting STEM education in California.  In her free time, Stanze enjoys reading and playing Dungeons and Dragons with her friends.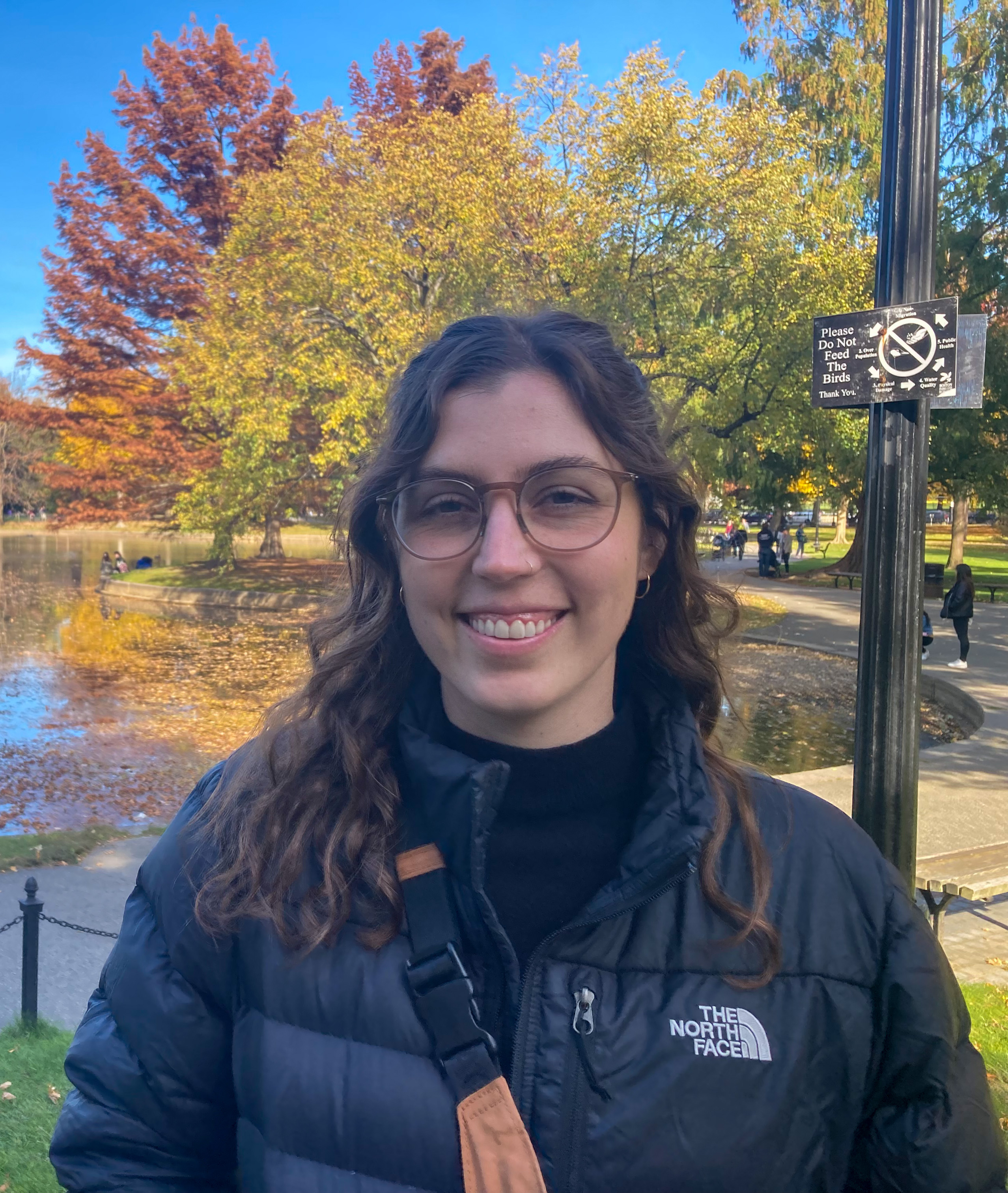 Allison Wheeler
Allison is from Los Altos, California and graduated from UC Davis with a BS in Psychology and minor in Public Health Sciences.  At UCD, Allison worked in a lab exploring the genetic and environmental influences of autism spectrum disorders and volunteered with low-income families to reach their non-medical health goals.  After undergrad, she worked as a genetic counseling assistant with GeneDx's whole exome sequencing and research teams and volunteered with the peer support Chronic Illness Hotline.  In her free time, Allison is a fiber artist and equestrian and enjoys backpacking, reading, and exploring new places.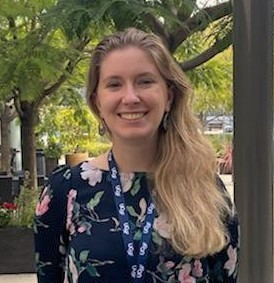 Samantha Wheeler
Samantha is from Chico, California and graduated from Chico State in 2019 with a BS in Ecological, Evolutionary, and Organismal Biology.  Prior to coming into this program, she worked part-time as a physical therapy aide before switching over to working full-time as an assistant in a personal injury law firm.  She also enjoyed volunteering in her local hospital's Emergency Department.  In her free time, Samantha enjoys reading, drawing/coloring, binging shows on Netflix, and doing anything involving the outdoors or traveling.  One of her big life goals is to eventually set foot on all seven continents.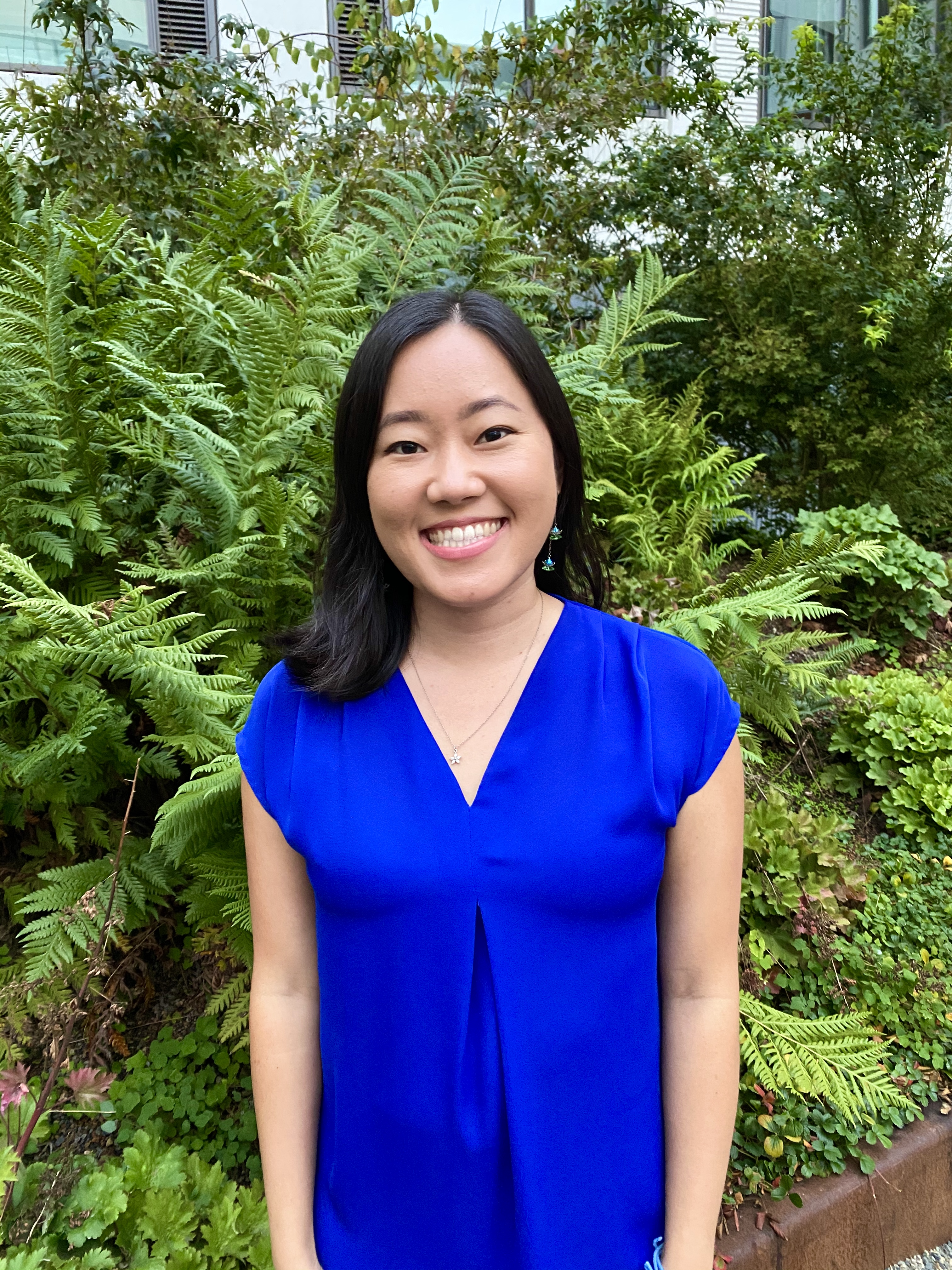 Taylor Yamane
Taylor was born and raised in Honolulu, Hawaii.  She graduated from UCLA in 2020 with a bachelor's degree in Human Biology and Society.  As an undergraduate, Taylor worked as a peer counselor and helped lead the UCLA Genetic Counseling Student Interest Group.  After graduating, Taylor spent her gap year working as a chiropractor's assistant and a genetic counseling volunteer for the cancer genetic counselors at USC.  Taylor enjoys traveling, finding new dessert places, and catching up on the latest Netflix shows in her free time.  She is super excited to be a part of the inaugural class at UCSF!