Open Houses, webinars and other informational events are available to help you explore the profession of genetic counseling and the UCSF GC Program. We hope you can join us.
Upcoming Events
In-person events have been suspended due to the COVID-19 pandemic. 
Stay tuned for virtual (and eventually in-person) events in the future. In the meantime, you may check Events on our mailing list and we will keep you abreast of future events.
October 16, 2021
The UCSF Genetic Counseling Program will be participating at the UC Davis Pre-Health Conference.  This conference is perfect for anyone exploring the field of genetic counseling and other health-related fields.

---
October 7, 2021 
Come hear about all the great features of our Genetic Counseling Program, learn to navigate the admissions process, meet our leadership team, discover the amazing city of San Francisco and, of course, ask your questions.  We're excited to share our program with you!
---
September 28 and 30, 2021
The UCSF Genetic Counseling Program will be participating in the Western States Regional Genetics Network (WSRGN) Genetic Counseling Virtual Career Fair.  Explore various genetic counseling training programs and be sure to stop by our virtual booth.  We'd love to meet you!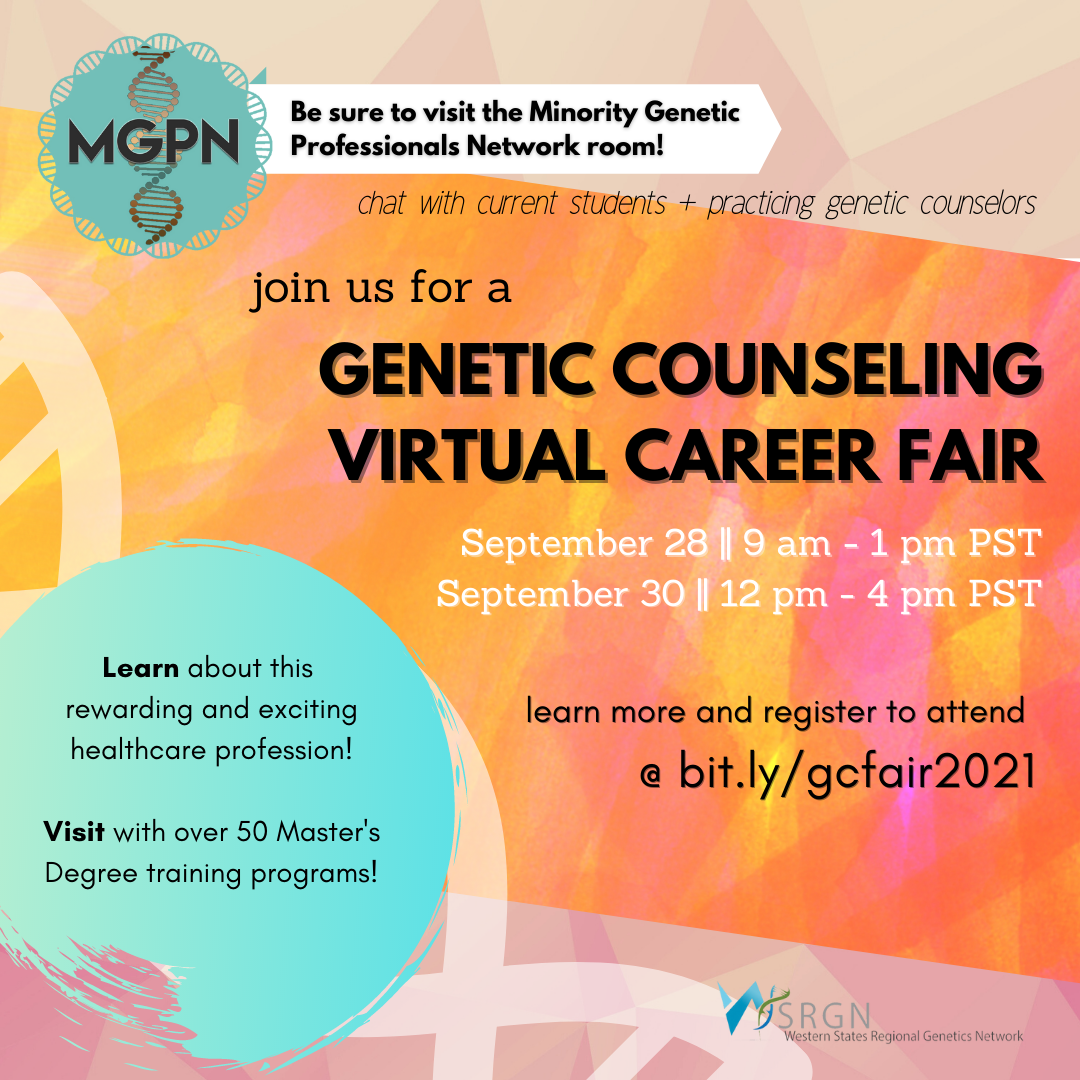 ---
Virtual Open House
Whether you missed it, or you would like to watch it again, here is the recording of our Informational Webinar conducted 9.3.20.  It features the leadership team introducing the new UCSF Genetic Counseling Program, providing an overview of the curriculum, sharing what makes the UCSF program special, and answering questions.